Elaine Coyne Galleries Wholesale to Stores Only Site
Stores:  Please Register or Login to see Wholesale Prices (View our 2020 Catalog here)
Our company is known for unique handmade finishes from our classic verdigris patina brass to the new white chocolate.  These finishes are exceptional for how well they blend with today's clothing. We produce our line by using a combination of handmade and machine methods.   Each Patina is one-of-kind and done completely by hand.  We do use machines for polishing only.  All items are attached and glued by one of our local artisans. Each artisan is individually taught our methods.  We have been in business since 1974 and a new generation headed by Sheriden Starr is moving forward to a new time and place. Designing is done primarily by Elaine Coyne and her son, Sheriden has expanded on those methods in a full array of fun and artistic cherishable items.

To our wholesale current customers:  just login under Already Registered to view wholesale prices and place orders.  New accounts: register here.  (your store will be verified and approval will be forthcoming) .  (your store will be verified and approval will be forthcoming)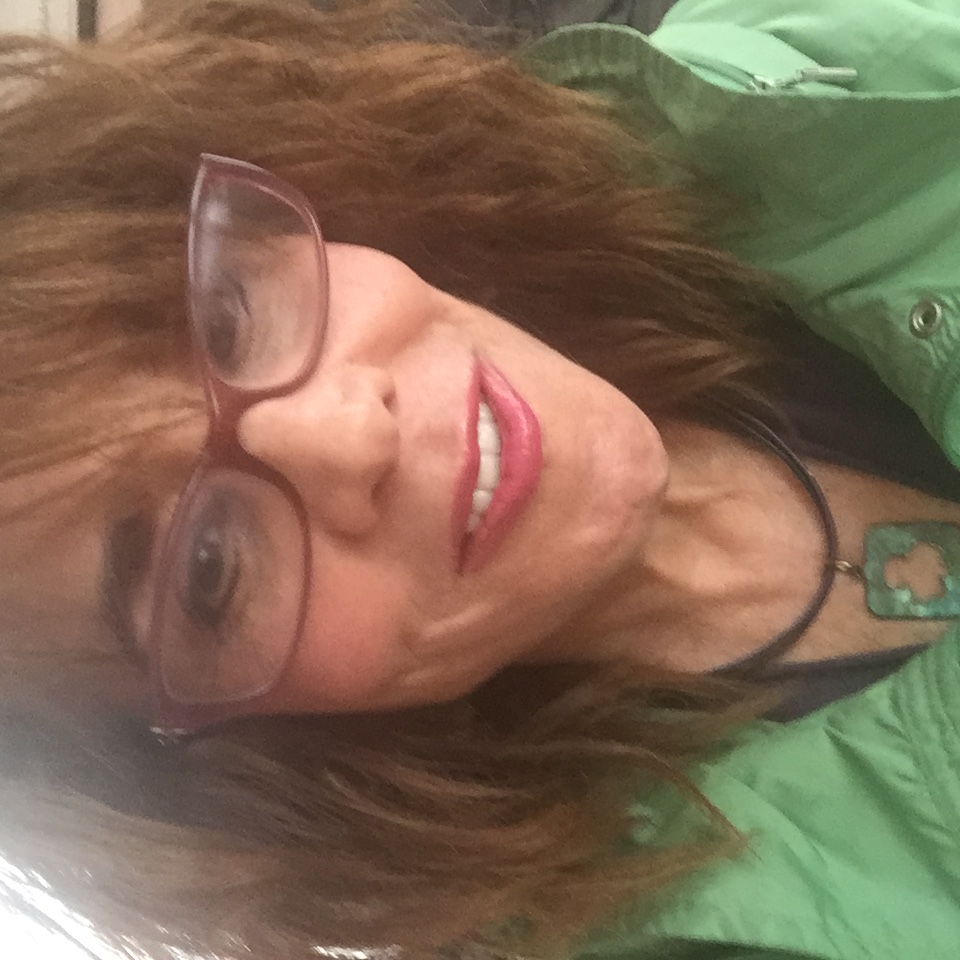 Elaine Coyne Artist's Biography
Collectible Artwear since 1974

Commissions: 1976-79 commission: Vincent Motorcycle Club of America and England, Sherlock Holmes Club of America and England,
Atlas Copco of Stockholm and the USA,, US Marine Cobra Helicopter Buckle,
1984-1998: Tennessee Walking Horse Buckle and Pendant, University of
Georgia Alumni Jewelry,
1984  Atlanta High Museum Replica Commission, curator approved series
commission: Cameroon Collection, Ivory Coast Collection,
1999 Commissioned by Andy Williams, Official Moon River buckle
for Hollywood friends,  family and his valued employees.
 2001 Commission: Bible Buckle for  Parishioners from Pennsylvania.
 2005: Commerative artwear collection for the Grand reopening of Atlanta's High
Museum of Art; Featured Designer for the General Public Grand Reopening of the
Atlanta High Museum of Art
2006: Roman cameo Jewelry  commissioned for Fernback Museums Exhibit
2007 Official Designer of Louvre/HMA exhibition..approval from Paris
2007 Fernbank Museum  jewelry commission  "Reflections of Culture" exhibit

Newspaper and Magazine Articles: 1981-85 Apparel News South,
 Atlanta Constitution,
1982 Gun and Holster Buckle and Belt used in Ralph Lauren International Advertising.
1992-94 Orlando Sentinel, featured article, Houston Chronicle featured article,
Accessory Magazine, WWD, Mademoiselle, Guest designer Atlanta Apparel Mart,
1994  Women's wear Daily, featured accessory designer,
1991-98 Atlanta Magazine,  Featured Designer in Dallas Fashion Update,
Featured articles in Accent, Accessories, WWD,
2009 Featured Cuff in the Museum Store Association Showcase
2009 Featured in Giftware News   2010  Featured in Giftware News 
2013 Gift Shop Magazine editorial Neo Victorian collection

TV and Movie Appearances:  1985-1988 PM Magazine, Guest Artist
1986 Midday Charleston, SC TV guest designer  NoonDay Atlanta featured artist 
TV, Good Morning with Andy, Louisville, KY , , merchandise featured on ABC Chicago
Daytime "Rose Petals"  
2006: ECII Egyptian cuffs and pendants in Ben Stiller "Night at the Museum"
2006: Egyptian Pendants featured in a "Smallville" TV show, season 3
 
Personal Appearances: 1988-99 Designer for Patrons of the Arts Phipps Plaza, High Museum of Art,  Guest designer for Parisian's at Phipps Plaza, Sak's Fifth Avenue, Atlanta, Rich's Department Store. Guest Designer for Muse's, Vinings, Atlanta, GA., (Many More, too numerous to list)
2002: Guest designer for the High Museum of Art, Jazz Night
2003: Guest designer for the High Museum of Art, Jazz Night.
2006: Guest designer for Jazz Night High Museum of Art,
presentation of 'Josef Hoffman Revisited" and "Tulips"
2007 Personal Appearance for Jazz Night in May at the High Museum
2008 Personal Appearance for Martini's and Movie's Fernbank Museum of Natural History

Awards:  1970s Cornell University Best of Show
1986 & 1995 Guest Designer for Atlanta Apparel Mart
2005: 2X Winner of Chicago Choice Award
Acceptance and Participation in Chicago Beckman Handcrafted Show
2007 2008 2009 2010 Acceptance and Participation in Philadelphia Buyer's Market Show
2008/2009 /2010 Participation and Juried into New York Gift Show Handmade Division
2011/2012/2013  Participation in Atlanta Handmade Juried Gift Show

Membership, Partnerships: 2007/2008/2009 Museum Store Association affliate member
2010  Beyond Huge Order from Coldwater Creek
2011  Approval from Swarovski for partnership with Elaine Coyne Galleries, Inc 
2011  Approval of ecg distribution in Canada
2012  Participation in the San Francisco Gift Show
2013  Participation in Dallas Gift Show   Red Haute Juried
2014  Acceptance to Amazon.com, Guest Designer PA at Gibbs Garden
2016  Guest designer Magnolia Room
2017  Acceptance to WildlifeWonders.com
2018  Huge Orders from Signals Catalogue continuing through 2022, Huge Order from Soft Surroundings.
2020  Major Increase in Amazon.com revenue
2021  Another Major increase in Amazon.com revenue
Elaine Coyne
Artist's Statement

The world has dramatically changed since 1974 when Elaine Coyne and a small staff started a collectible art wear business in a small studio in downtown Boston. We packed up our small creative art line and wrote orders with pen and paper.  We handed one piece of paper to the gallery owner and another to the salesperson who represented our arty cuffs, original earrings, limited edition necklaces and designer belts, which in turn gave us permission to ship the gallery in a timely manner.  The reorder level was generally a week to one month.  We became an established go to company for collectible artwork in galleries and better boutiques nationally.  It was beyond exciting. 
Fast forward to the 80s, we got connected with my art history background and started doing one of a kind patina brass and bronze jewelry and belt buckles. This patina for brass process was adapted from my studies at Penland School of Art in North Carolina. The process of green patina on brass coloration on sculpture that costs ten of thousands of dollars seemed like a natural for me. I pursued it with a deadly passion. A push from an unknown part of me. The patina process moved our studio into a new level of recognition as an inventor of newness in the art/fashion industry. My pieces were suddenly showing up at art events frequently. Our wholesale business was becoming well established and Elaine Coyne'a art wearable creations became carefully followed.  And from the beginning we have been inundated with questions of "how to patina brass".  We try to respond that to patina on brass is really a highly skilled art process.  A few years ago we came up with the process of how to patina brass brown.  We call this our Earth Patina.
Fast forward to the 90s and beyond, the onslaught of the internet was upon us, stores began dying faster than a fly's life cycle and we were in the midst of the upheaval of a new generation. We lost a once dependable account base;  we saw no clear path of survival. Along came Amazon and then Overstock. what was once a great and fabulous wholesale business was becoming a luxury retail market on the internet. We were winning once again. Due to the uniqueness of our art wear collectible jewelry and designer packaging, we remained steadfast in a demanding new marketplace. Come and see for yourself the diversity of our textured tealeaf line and our etched lines under our couture offerings or if you have a favorite passion like dragonflies, butterflies, equestrian, Egyptian, dogwood or maple leaves, we exude that uniqueness in our spiritual nature of each and every wearable art piece.
As time goes has gone on we have still retained our purity in design, clarity in our art process and our dedication to meet your needs.  Thanks so much for appreciating our beauty of design and thought throughout this life journey.
Blog
One of the most relaxing way to get away from the daily pressures of modern life is to go fishing. What happened to Wednesday afternoons, close you...